Jazz superstars coming to Borneo Jazz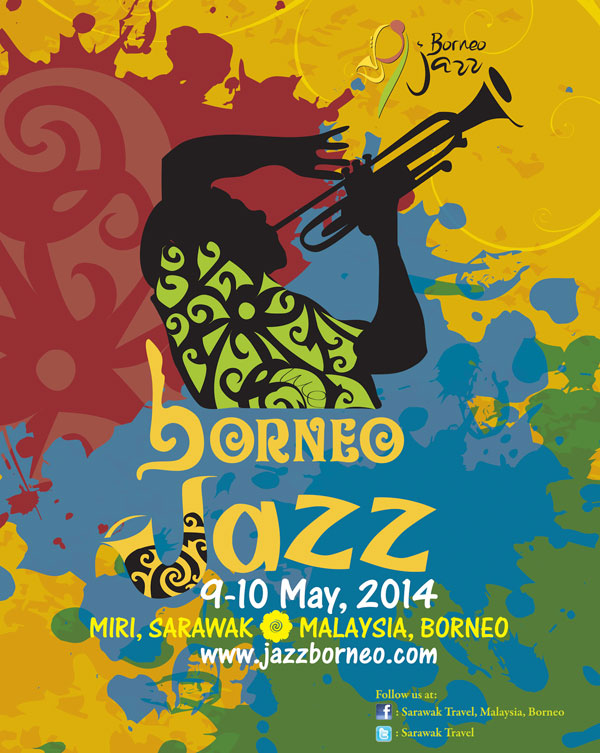 KUCHING, May 8, 2014: Band Brassballet has 11 members from Hamburg, Germany, and they are ready to give the ultimate festival experience at Borneo Jazz 2014.
The festival also welcomes England's new jazz superstar Anthony Strong as one of the awaited performers on stage this year.
Brassballet, the band from Hamburg combines brass playing with funky dance moves which are both aurally and visually stunning. The band considers Brassballet not just the name of their band, but also a new musical genre.
They are known for transforming their musicians into dancers and the rehearsal room into a dance studio. The band was formed in 2011 by bandleader Wassilij Goron.
It plays live music, mixing jazz and funk based on pop, Latin and classical themes while dancing hip hop, street style, tango, salsa and many other dance styles.
Brassballett's show is all about reaching one's goal, which is giving the audience a new kind of live music experience. The band is the first and only show worldwide where musicians are dancers at the same time.
Brassballett has been invited to perform at many international jazz festivals and theaters across Europe.
Pianist and singer Anthony Strong, hailed as England's new jazz superstar, is in Miri to celebrate the 9th edition of the festival this year.
His EP release reached No.1 on the UK jazz charts in 2012. He eventually signed a worldwide recording deal with iconic French label Naïve, home of multi-million selling singers Adele, Carla Bruni and Katie Melua.
In 2013, Strong beat Gregory Porter, Michael Buble and Harry Connick Jr to become October's No.1 on iTunes and No.2 on the www.amazon.com jazz charts in the USA.
Rod Stewart who is one of the best-selling music artists of all time and a jazz lover has described Anthony's performance as 'amazing', and the American blues musician BB King has called his music as 'real great music'.
He has quickly built up a reputation as an in-demand session musician, playing with artists such as Michael Bolton, Marti Pellow, Kyle Eastwood and Beverly Knight.
He quickly built up a loyal base of music fans and musicians by mixing his unique take on the jazz classics with his own feel-good songs.
This is a once-in-a-lifetime performance to watch, so be sure to come to the Borneo Jazz Festival in Miri on May 9 to 10.
source: The Borneo Post
Disclaimer
---
You are free to comment on this article using a valid Facebook account.
---
comments