Wildlife poaching, Bush Meat markets and Elephant killing: Why is it still happening?
By James M. Alin
The year 2013 will go down to the annals of history as Annus horribilis. The gruesome dead of 14 Borneo pygmy elephants (near Gunung Lara Forest Reserves) will not be easily forgotten nor can the killers be forgiven. It was a horrible year; bush meat was sold in the broad day light while poachers were flaunting the laws.
Bush Meat markets
During operation on 11 December 2013, Sabah Wildlife Department (SWD Keningau office) arrested three sellers, confiscated 145 kilograms of Sambar deer meat and 15 kilograms of Barking deer meat as they were being sold at tamu without valid permits. Trade of wildlife meat occurred in Nabawan as well as in Keningau where SWD office is located; it have been going on for quite sometimes.
The credit for the tip offs should go to the bloggers (http://tengoktvonline.blogspot.com/2013/12/keunikan-pasar-tamu-di-sabah.html) who uploaded the pictures. Wildlife meat trading in Nabawan is just the tip of an iceberg of the sheer size of that Illegal market. What were SWD enforcers doing all this while?
Why were the arrest of small time offenders given so much media publicity? It appears that our politician, bureaucrat and Danum Girang Field Centre were competing for public attention. YB Masidi Manjun Tourism, Culture and Environment Minister was talking as tough guy, he warned; "The war on illegal wildlife trade and poaching has just begun, so hunters and poachers in Sabah be warned that there will be no compromise as we will be prosecuting and we will charge them to the highest extent of the law. Be ready to go to jail"
Bureaucrat was talking big too. Director Laurentius Ambu said, "SWD will be increasing regular surveillance on all districts in Sabah for illegal poaching and trading by beefing up its wildlife enforcement capabilities and efficiency by setting up a separate unit".
On 20 December 2013, nine days after Nabawan raid, yet another case of poaching. Senior Programme Manager for WWF and three SWD honorary wardens was on the road patrolling near Benta Wawasan Tawau (palm oil plantation wholly owned by Innoprise Corporation, Yayasan Sabah) , they stopped a four wheels drive with a cooler box containing two carcass of Palanok (Greater mouse deer) and one carcass of Lutung merah (Maroon or red Leaf Monkey/Langur) and six Bekakuk (homemade guns). The patrol team was told by two men wearing military fatigues that they went hunting to get some meat (pusas) for Christmas, they were waiting for the other three who at that time were still in the jungle. The hunters spoke Murut among themselves; they bragged to the patrol team that they went hunting with "permission" from a high ranked law enforcer in Sandakan. Even after being threatened, the WWF senior manager and wardens insisted that dead animals should be surrendered to SWD in Tawau. The patrol team lodged a police report but the armed hunters went free just like that.
Poaching is rampant
Poaching of wildlife still rampant, right under the SWD' nose. Illegal bush meat trading is the unintended consequences of government intervention in a market with shrinking supply but expanding demand. The Wildlife Enactment 1998 is one of primary examples in which coercive powers of the law have reduced the supply for bush meat. Its work both ways, the permissions for Sporting, Commercial and Animal Kampung License are granted with temporal and spatial limitations. Another is the trading license for selling bush meat.
Not sure if SWD is aware of the fact that licensing are more efficient if it is use for monitoring hunting activities rather than to generate revenue. But why?. What licensing actually does is, it rations wildlife or bush meat, it is a means to an ends, one of the ways used by the authority in allocating limited resources. In this case, licensing on hunting and trading of wild animal meat is like throwing sand in the wheels.
The end market result of substantial reduction in a supply is the vicious circle of ever increasing price of exotic meat that encourages more hunting. Licensing will never generate substantial revenue, mainly because hunters can and will evade it. Furthermore, the fees are and always are less than the real value of the wildlife.
What then is a real price and value of wildlife -died or alive, endangered or otherwise? Fee for Sport hunting a Sambar deer is RM100 per head (RM150 for Commercial); Common Barking Dear is RM50 (RM75 for commercial); Greater Mouse Deer is RM20 per head (RM35 for commercial) and Bearded wild boar RM5 (RM50 for commercial). The market price for these four species is the price per kg a consumer willing to pay at the illegal market place.
The fees, however, must be paid before going hunting, if the chance of catching an animal is less than 50 – 50 , then it is only rational for hunters to evade getting a license and paying fees all together. Again, if the fee for licenses is not the real value of wildlife, why is SWD still charging more for Commercial but less for Sporting and Animal Kampung?
Real value of these species is determined by the remaining wild population. Bearded Pigs (Sus b. Barbatus) are Red Listed as Vulnerable by IUCN (International Union for Conservation of Nature) due to rapid loss of its forest habitat and high hunting pressure throughout its range. Studies by Bennett L.Elizabeth et al (2000) and A.A.Tuen et al (2002) in Crocker Range Park and Sunda Bearded Pig Specialist Group shows that wild boar are still in abundance especially in oil palm plantations and areas with Muslim population. The market prices of wild boar are not that high as compared to it close substitutes the feral and domesticated pigs. Higher price during festive seasons is due to restriction on pork importation rather than dwindling population.
Most oil palm plantation owners big (Temenggong estate in Lahad Datu accessible from Jeroco –Litang plantations) and small does not value it highly; when there is a population explosion, wild boars become a pest. Sambar Deer (Rusa Unicolor) is also Red Listed as Vulnerable to Extinction by IUCN, studies shows some better population survived in Danum Valley (Heydon, 1994), in Tabin Wildlife Reserve (Matsubayashi and Sukor, 2005) and in Deramakot Forest Reserves (Matsubayashi et al, 2007) .
The market price of Sambar Deer will continue to increase faster than a price of meat from domesticated deer as more hunters enter poaching hotspots. Barking Deer (Bornean Yellow Muntjac) and both Greater and Lesser Mouse deer are listed by IUCN as Least Concern; its population is still in superabundance in Danum Valley, Ulu Segama, Malua Biobank, Lower Kinabatangan Wildlife Sanctuary, Luasong and Karamuok. That is why Barking deer and Mouse deer is the cheapest exotic food in town.
Who are the poachers?
The records on arrest shown majority of poachers are lower income local people. Almost all are married men who lives in urban areas but maintain close family connection with their villagers (place of origin). Three sellers arrested at Nabawan tamu are orang kampung. Arresting them for not having licensed to sell bush meat will have no deterrent effects. Firstly, due process at the district level takes forever. District SWD officer said there were 10 similar cases pending prosecution.
Justice delayed is not justice denied you said? Wrong! Sellers at the tamu are poor people. Income from selling high priced bush meat means a lot to them. I am surprised how very obedient they were; only one of them resisted the arrest by SWD. What with the three sellers who managed to run away? They were either related to the poachers or the poachers themselves.
Secondly, arrest and fines will make poor sellers worse off. It seems to me that sellers at Nabawan tamu is just like the Bakas Sinalau hawkers (sellers of roasted wild pigs located along Kimanis-Keningau-Tambunan roads), they rather pay fines than a license. The reason is simple; they are not qualified to apply, they don't have a licensed gun.
To transfer an ownership of licensed gun is a very lengthy and daunting process, getting a new one is almost impossible. So they buy illegal bekakuk, again taking a high risk of getting caught (14 years jail under section 4 Firearms Act 1971). The cartridges can be bought from licensed gun owners. Don't you think it is kind of sad that poor people are taking so many risks? The poor, relative to the rich, have more to gain and less to lose by taking risks that are likely to result in small increases in income, as long the increased probability of total loss remains relatively small.
Prosecuting poor people may be counter-productive
Then what will happen to the offenders? If and when they are prosecuted, can they not plea bargaining? Can the accused agree to plead guilty in exchange for some reduction in sentence sought by the prosecution? Ignorance of law is no defence; however, prosecuting poor people may be counter-productive when it creates fear rather respect or trust towards SWD. Fines are a punishment best imposed against the wealthy; they are in position to be able to afford it although it also encourages them to commit more offences.
Rich offenders usually can get away with impunity using political connection or bribery or simple misuse their position. In addition, convicting rich criminal is costly, they have better lawyers. Thirdly, the fines are punishment for not having a license. It said nothing about how wrong it is to hunt species listed in appendix II CITES such as Lutung Merah (or Presbytis Rubicunda Chrysea). If the poachers in Tawau were prosecuted, found guilty and went to jail, will they be feeling guilty or remorseful?
Grand finale- dead elephants
The grand finale of this article is the story told by the orang Kampung during my family New Year celebration. At one of tables, seated my cousins and they were talking about the 14 elephants which died last January. I overheard my cousin who lives in Tabin saying loudly there was four dead elephants suspected being poisoned. Another very competitive but already inebriated cousin (he lives in Kinabatangan) interjected, he said, "try Kinabatangan, we saw another eight dead elephants also poisoned. You can smell the pesticide from the carcass".
So I went to join their table. Stop spreading the rumours I said. Being a research I am, I ask the table, what kind of people is that so sadistic, killing the elephants slowly? My cousins answered with clear and penetrating insights. They are not heartless but angry, frustrated and hopeless not with Nenek (elephants) but with the oil palm big players for greedily taking and fencing all the space including elephants forage routes and their natural habitats.
Forget SWD, if they are doing their job, the elephants will not end up destroying orang kampung farms, palm oil and forest plantations. Who is going to compensate them for that? It's all make sense, what my cousins were talking is the distribution of costs and benefits of conserving the elephants. The benefits of having more elephant's alive accrued mostly to general public, NGOs, State (SWD) and tourism players in Kinabatangan. But none of them actually have to pay the private costs in term of damaged crops. It is not that these people don't love animals. Elephants cannot be conserved successfully unless gainers are willing to compensate the losers.
Note- This article is dedicated to the brave young women and her team; they are risking their life and working beyond the call of duty to protect endangered wildlife.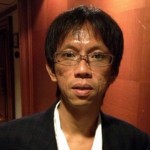 This is my personal opinion and it does not reflect the official position of my generous employer- School of Business and Economics, Universiti Malaysia Sabah. I welcome all comments, ajames2000@hotmail.com, or twitter @literati43
Disclaimer
---
You are free to comment on this article using a valid Facebook account.
---
comments