Up Close & Personal: Sylvester Lee, Carlsberg Diamond Idol 2013 Champion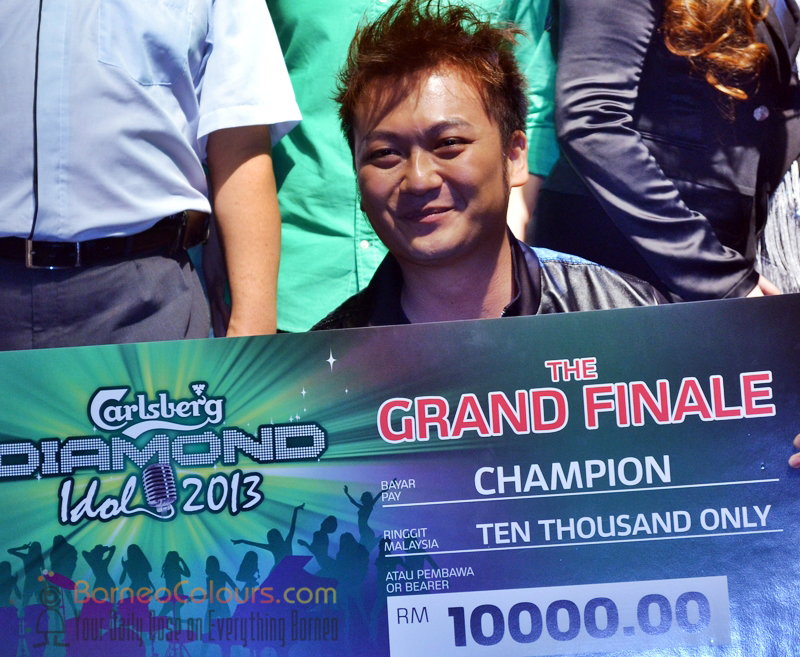 Introducing Sylvester Lee, the champion of this year's Carlsberg Diamond Idol (CDI), an event took place on September 27 at The B.E.D Club. We got the chance to get an exclusive interview with Sylvester to talk about the competition and the inspiration behind his talent.
BC: What did made you to join Carlsberg Diamond Idol in the first place?
Sylvester: A friend told me about the competition and I saw the info on Facebook too. I like to challenge myself, see how far I can go and how much I can improve, so I registered myself for it, and the rest is history. I did joined a few singing competitions and also band competitions as well prior to competing in CDI.
BC: Tell us your experience in CDI Bootcamp, what benefits did you acquire from the camp?
Sylvester: I learn a lot from the camp, not just vocal training but also on dance routines. This is also the place where I can get to know more about the other finalists. The bootcamp pushes us to work very hard, but I enjoyed it nonetheless. I appreciate the new techniques I learned during the bootcamp as it gave me more confidence and control while performing.
BC: Which singing artist that you knew inspired you the most in singing?
Sylvester: For that I would say 信乐团-阿信 (Xìn yuètuán - Shin,Taiwanese five-man Mandopop rock band) and another singer, 萧宏仁 (Xiao Hong Ren), I really love and admire their music style.
What will you do with your cash prize?
First of all, I would buy some new clothes because the judges complained about my attire sometimes (haha), next I'm going to buy some things that I've been longing to have. And finally share some for my family.
Last question, where will you go from here, will you continue to pursue a singing career?
Yes, I do want to continue through the part of a singing career, as I mentioned before I love to take on new challenges and improve my skills along the way. Maybe Taiwan or China will be my next stepping stone. I'm looking forward for this in the future.
Disclaimer
---
You are free to comment on this article using a valid Facebook account.
---
comments