KOTA KINABALU, Apr 1 2014: For the second year in a row, the Sabah Housing and Real Estate Developers Association (SHAREDA) is partnering with renowned property exhibition organizer Maxx Media (S) Sdn Bhd to bring over its flagship exhibition, Property Hunter Expo (PH Expo) to Sandakan.
Both parties see a promising demand in Sandakan and believe that the event will benefit the locals by presenting various property investment opportunities at their doorstep. The SHAREDA Property Hunter Expo will be held from 11 to 13 April 2014 (10:00am to 8:00pm) at the Yu Yuan Secondary School Function Hall.
This free-to-attend exhibition will feature over 56 booths consisting 56 of developers, property agents and banks. More than 21 developers will feature over 30 projects from Australia, Singapore, West Malaysia, Sarawak and Sabah.
Through this joint partnership between SHAREDA and Maxx Media, the SHAREDA PH Expo aims to bring together developers, pooling their expertise to spur the activity in the property market. SHAREDA's main objective is to ensure that the property and real estate industry in Sabah takes up and plays its role as a key mover of the economy whilst promoting projects by SHAREDA members.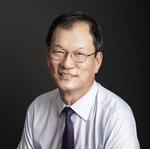 According to SHAREDA Council Member and Organizing Chairman of the Expo Quek Siew Hau, "Despite the cooling measures from the government, the local property market still remains strong with the influx of properties being built across Sabah. The property prices in Sandakan have increased throughout the years and we foresee that it will further rise in the future so this is the perfect time to purchase properties."
He added: "However, I would like to advice buyers to be cautiously aggressive. Don't be too speculative and be sure to buy within your means. If buyers can afford it I would also like to encourage them to purchase landed properties because it will become rare in the future."
Maxx Media Director Michael Hiew commented, "With the support of SHAREDA we aim to grow the SHAREDA Property Hunter Expo into a leading and trusted brand in the market.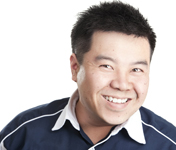 We believe that this Expo will benefit the people of Sandakan by providing them with a variety of investments. And it certainly is an ideal platform for SHAREDA to reach out to the market here."
Some of the highlighted projects that will be featured by SHAREDA members include Sejati Walk, the new iconic shopping mall in Sandakan by Wah Mie Group. This two-storey lifestyle concept street mall in Mile 7 will consist of 340 retail units, plus the first food street in Sandakan. It is estimated to be completed in 2017.
Mah Sing Group will also be highlighting their residential serviced apartments, Sutera Avenue in Kota Kinabalu. The development consists of three apartment towers, a 10-storey lifestyle shop office block and a two-storey festive retail mall. Buyers of the apartment units would be able to enjoy the unrivalled state-of-the-art facilities which include an Infinity Pool and a fully-equipped gymnasium.
Three lucky visitors to the SHAREDA PH Expo in Sandakan will be entitled to enter the Visit and Win contest and stand a chance to win an Acer Smartphone each sponsored by Acer Malaysia. And those who make purchases at the event can join the Buy and Win contest for a chance to win attractive prizes. Everyone will be able to get a free copy of the Property Hunter magazine and buyers will also receive vouchers from Louis Pang Studio worth RM800 (for properties under RM500,000) and RM1080 (for properties above RM500,000).
The SHAREDA PH Expo is an annual Business-to-Consumer (B2C) event that aims to bring investors and home buyers to property developers with the ever growing demand in premium property. For more information, visit www.propertyhunter.com.my.
Disclaimer
---
You are free to comment on this article using a valid Facebook account.
---
comments