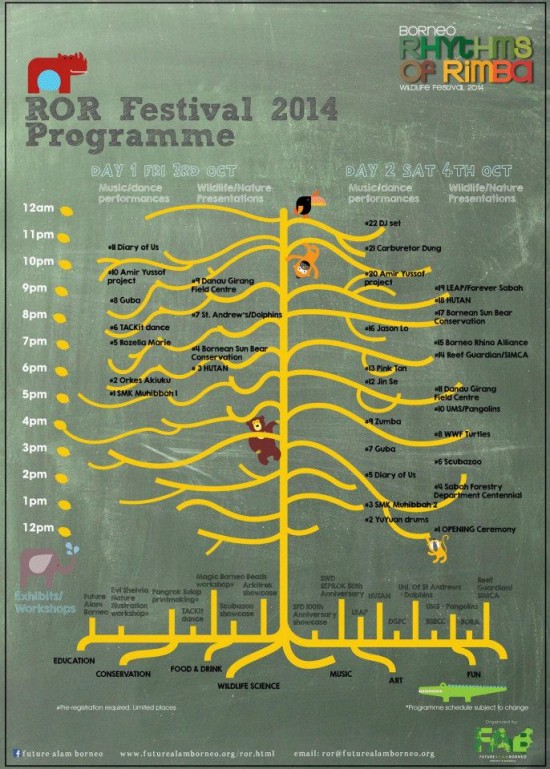 KOTA KINABALU, Aug 28, 2014: The first Borneo Rhythms of Rimba Wildlife Festival (ROR), organised by the not-for-profit society Future Alam Borneo (FAB), will come alive this coming 3rd & 4th October in the nature destination town of Sandakan, in Sabah, Malaysian Borneo.
The festival aims to present a mosaic of the amazing tapestry of our biodiversity, and grow it into an annual celebration of Borneo's animals and forests, reaching out to an international and family-centric audience.
The venue for the 2-day, outdoor festival will be the Rainforest Discovery Centre, in the Sepilok forest, well known internationally for the Sepilok Orang Utan Rehabilitation Centre and the Bornean Sun Bear Conservation Centre.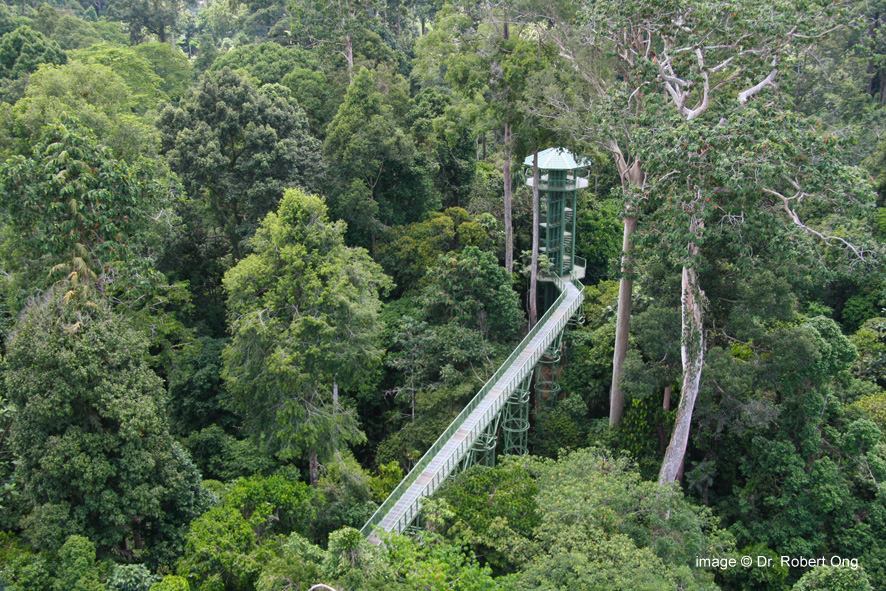 Facing the lush 4,294 hectares (10,610 acres) tropical forest of Sepilok, the programme will feature presentations from government, conservation and academic organisations such as Sabah Forestry Department, Land Empowerment Animals People (LEAP), Borneo Rhino Alliance (BORA), Bornean Sun Bear Conservation Centre (BSBCC), HUTAN, Danau Girang Field Centre (DGFC), University of St Andrew's Scotland, University Malaysia Sabah, Reef Guardian, and more. Their collective work covers the gamut of Borneo's forest habitats, elephants, rhinoceros, orang utans, sun bears, pangolins, whales, dolphins & marine life.
Intertwined with the above will be music performances by Amir Yussof, Jason Lo, Pink Tan, Carburetor Dung, Guba, Jin Se and many more. Numerous art & craft workshops, zumba, yoga and contemporary dance presentations will also make up the colourful, wildlife & nature-centric vibe of the festival.
The festival is proudly supported by the Sabah Ministry of Tourism, Culture and Environment, Sabah Forestry Department, the Embassy of the United States of America KL, numerous corporate entities and the passionate contributions of countless wildlife-loving friends.
More info can be obtained on their official website, futurealamborneo.org or at Facebook. Future Alam Borneo.
- BorneoColours
comments