Pretty Wild Diva and the Shopaholics Bazaar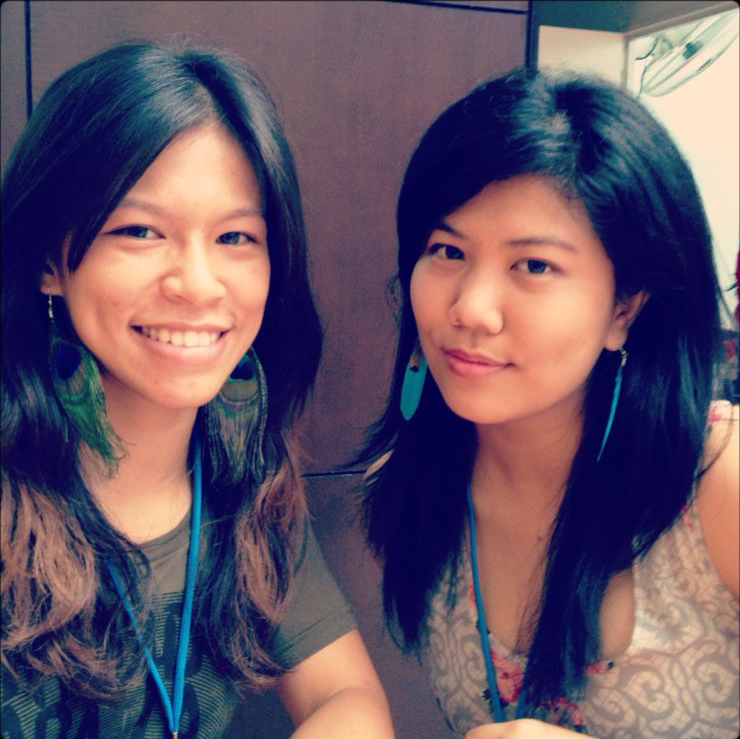 As you may know, The Shopaholics Bazaar is happening this weekend (November 1 – 3). The duo behind Pretty Wild Diva (PWD), Charlotte Fong and Beverly Tam are very busy right now to make sure the event went smooth. Nonetheless, we have the window of opportunity to have a short interview with Charlotte, starting with a brief history of their group and also what to expect on the upcoming Shopaholics Bazaar.

BC: Tell us why and how Pretty Wild Diva was formed.
PWD: It was the wonderful people behind many of the local online shops that inspired us to form Pretty Wild Diva group on Facebook. We named it that way mainly because we wanted to describe the three main description of beautiful, confident and successful woman. Of course, it isn't too accurate but it's nearly there! (haha).
We were very touched with the overwhelming support from local online shops owner, during our first Shopaholics Bazaar back in 2011. And for that we decided to keep and make PWD a platform for networking among online shop owners in Kota Kinabalu.
BC: What is the story behind the inception of 'Shopaholics Bazaar' event?
PWD: I have always loved attending fashion bazaars and online shopping while studying in Kuala Lumpur. To feed that insatiable need of shopping after I came back to KK, I (with Beverly) decided to try our luck in organizing a mini fashion bazaar, meeting all the local online shops in one place and to buy everything I want in one day!
BC: Is it true that every time a bazaar like this opens, its mainly for the ladies not the guys.
PWD: Well, even though most of the items sold in the bazaar are catered for the ladies, the guys are very welcomed to join the event too.
I have yet to meet any local online shops that sells only male fashion items. But I would love to see that happen in the future, because that would make it so much easier for women to buy gifts for our men!
BC: Apart from the wide variety of products on sale, is there any activities/contest happening on the event day?
PWD: There will be a mini games for our shoppers to win freebies, photo competitions to win cash, our sponsor – Hong Leong Assurance will also be hosting fun games to give away goodies.
Be a hero and save lives by donating blood during our event this year as we have invited Queen Elizabeth Hospital's Blood Donation Unit. Or you could also adopt a puppy/kitten as your new family member from the SPCA KK.
BC: What was the best compliments you get so far when you organize Shopaholics Bazaar?
PWD: I think it has got to be from happy customers – online shop owners and Shopaholics Bazaar shoppers alike. When they stop me on the street to ask excitedly "when is the next bazaar?" or "oh my! i bought so much stuff!" that, always makes my day.
Be sure to check out more updated info at Shopaholics Bazaar Facebook event page, and like the Facebook page too, Pretty.Wild.Diva. And to all shoppers going for the bazaar, we wish you happy shopping!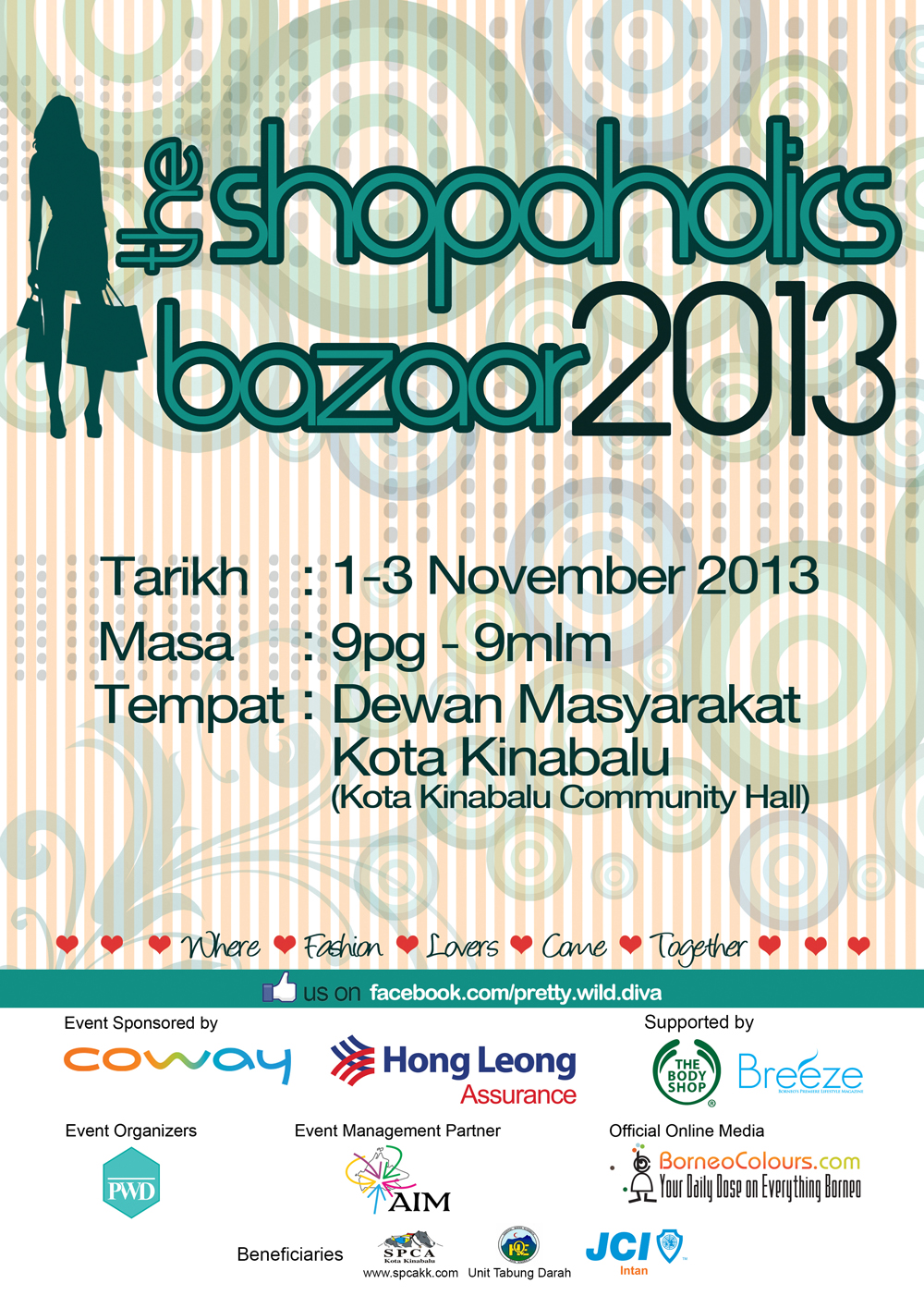 - BorneoColours
Disclaimer
---
You are free to comment on this article using a valid Facebook account.
---
comments